Usually this ring can be prepared during the days of rising month at any good timing of Saturn (Sa'at e Zohol) but after a long period (29 years) this great opportunity was coming up means it was the best and special time to make this ring so we haven't missed it and didn't slight it and during those special moments we have made some limited rings, remember one thing that if the first letter of your name starts with (ا ، ب ، ج ، د ) so this ring will be beneficial and effective for you otherwise if your name starts with any other letter so in that case it can't show its powerful positive effects.
Benefits of The Saturn Ring:
It's too much powerful ring. Who will wear it, their financially matters will be solved soon. The Almighty Allah helps them in their difficulties. Those persons who are suffering from any lawsuit, debt or poverty so it will be much better for them to wear this ring. Insha Allah you will be successful.
This ring is made by silver and the given Naqsh has been embossed on the place of stone.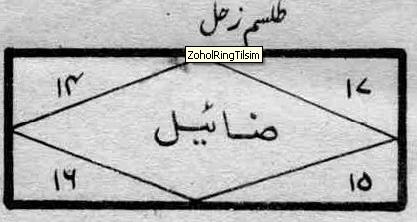 Wishful persons can get it directly from us.