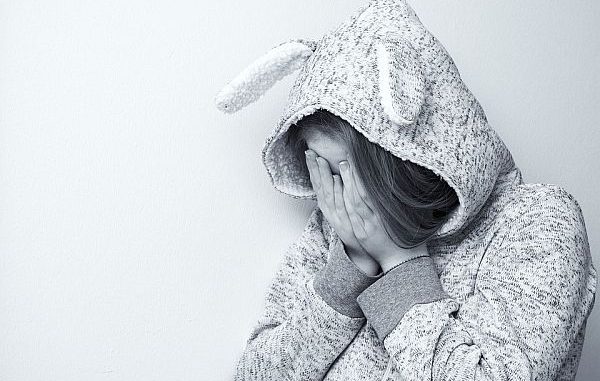 Teenage depression is rising at an alarming rate all over the world. There are certain signs that can lead us to find that whether a teenage is suffering from depression or not. Conventional and non conventional teenage depression tests are very helpful to know the stages of depression and for teenage depression treatment. The role of social media such as facebook, twitter, instagram, youtube etc… cannot be ruled out in bringing various depressions to a teen. Depression symptoms varies in different cases so does its treatment.

Teenage is a very sensitive and delicate period of life. This is a phase of time where a person stands between childhood and adulthood. Each and every thing is a first time experience. It is a transitional age that determines what type of a person he or she will be as an adult. Teenage activities, socializing trends and thinking towards life in this time period set the foundation of a complete mature person.
While experiencing new meanings of life a teenager goes under tremendous pressure. The competition in studies, games and physical looks are different challenges bringing stress to a teen. Sometimes a child starts to drift away from his regular activities. Parents do not pay much attention to this behavior change considering that teenage is a moody period of life and every teen behaves in this way.   
It is necessary to monitor behavioral changes in your kids. If your child has stopped his routine activities or showing lack of interest then this is the first sign of concern. The feeling of failure, looking less prettier than others and shame can also bring depression. If he or she is spending more time in their room, not eating properly, change in sleeping hours and mood swing is a serious condition that can affect your child's physical and mental health.
You must also observe carefully whether your child shows sadness. He or she becomes irritable and shows anger without any solid reason. Does he or she show too much emotions?. Does he/she sobs or shout on every little matter?. Do they lack energy or have fatigue?. Are they avoiding their friends and family members?. The drop in school grades and difficulty in concentration, lack of zeal, motivation and determination, thoughts of worthless and suicide are all sings of teen depression.   
Surveys conducted in various countries say that there is sharp increase in number of teens suffering from depression. In developed countries one out of eight teens is under a depression. According to these surveys teens are facing various high pressures. The change in hormones, low school grades, change in environment and sexual tendencies play a major role in teen depression.
The popularity of social media has its positive and negative effects. The digital socializing has also resulted in the increase of teen depression. Research shows a notable annual increase in depression produced by social networking. Cyberbullying is a new kind of violence that is bringing serious problems in teen life. It brings depression that can force a teens to commit suicide. Age group of 12 to 20 are significant victims of depression. Teens often use internet and smatphones as an addiction. The reason behind this addiction is to find an escaping corner from problems.
Idolizing celebrities and copying them and to make him/her a brand is common among teens. This exercise puts great mental and physical stress on them. It is a well known fact that teenagers have great concerns about their body image. Race to put best looks on Facebook, Instagram, Twitter and other social networks are also a big reason for teen depression.
Legalizing drugs and their use among teens is also a point of concern. Teens may use drugs and alcohol to overcome their anxieties and depression. This self prescribed medication makes thing worse.
Depression also leads to suicide. Studies highlight that suicide rate has reached more than double between 15 to 19 years old.
It is also important to know the difference between sadness and depression. Being humans we all sail on the tides of emotions. The sailing in low emotional tides can bring sadness but it does not stay long. When feelings take a negative turn and take hold of us then we are surrounded by despair and darkness. We do not see any light or hope in life. When these feelings put us into their claws then we may have depression. Sadness usually comes on some failure and on the loss of someone. Sadness has mix feelings of hurt and joy. On the other hand depression has only side which is dark side. Depression only shows us negative face of life.  
There are no certain stages of depression. The behavior of a depressed person varies according to his mental and physical abilities and his cultural values. Some experts though have their own rules to judge the severity of depression. Major depression is a severe lack of interest in daily routines and continuous feeling of sadness, loneliness and pain. Manic depression has extreme high and low tides or attacks of depression. The depression is also categorized in different stages based on the intensity of it. 
Medical field is also benefiting from the development of technology. Now there are several websites offering online depression tests for teens. It does not mean that parents should not go to hospital for a correct diagnosis. These online tests give some helping tips to check if a teenager is going through some depression or not. Most depression tests are based on some questions and answers.
The depression treatment for teens is more complex than adults. The medicines for the depression have different effects on teens as compare to adults. The antidepressants can have serious side effects on young brains therefore a great caution in this treatment is required.
Apart from conventional treatment there are other ways that can help a teen to come out of depression and enjoy a full healthy life. Yoga is also one of them. Yoga is the science of life. Yoga helps to reduce stress, gives stability to mind and improves physical fitness. Yoga also helps to train teens to cope with daily life challenges. Yoga is a combination of body, mind and breath. By balancing these we can achieve the highest happiness in life. Experts have suggested few yoga asanas for teenagers such as Balasana,  Tadasana, Uttanasana and Baddhakonasana etc.
Pendulum healing is a very powerful tool to get health for teens under severe depression. Reiki is also very helpful in bringing balance to life.
For teenage depression treatment it is also important to neutralize all negative energies in their surroundings. Home is the most important place for humans. Many mental and physical problems come due to unbalance of energy in our surroundings. If a teenage is suffering from depression then this image can be placed in his/her room. The image will be carved on piece of silver or on a gemstone.  It will remove negative energy from the atmosphere and whenever a depressed teen will make an eye contact with this image it will direct positive energy in their brain and body. The teen will recover quickly and will be protected from future depression problems.

Credits:  Image Source For Featured Image:
https://pixabay.com/en/desperate-sad-depressed-cry-2048905/